John Higgins' 12 Consecutive 'Foul and a Miss' Record
John Higgins vs Mark King – 2006 Grand Prix QF (Frame 1)
John Higgins equaled the 12 consecutive 'Foul and a Miss' record of Mark King in a match against Mark King himself at the 2006 Grand Prix QF.
It was only the first frame when John snookered himself behind the pack of reds. He nominated green and yellow back and forth (keeping safety in mind) and he kept missing again and again.
It was only a two cushion escape but Higgins kept missing whatever the color he nominated.
John was getting really annoyed because not only he played a poor positional shot and snookered himself but also he was giving free points away failing to get out of the snooker.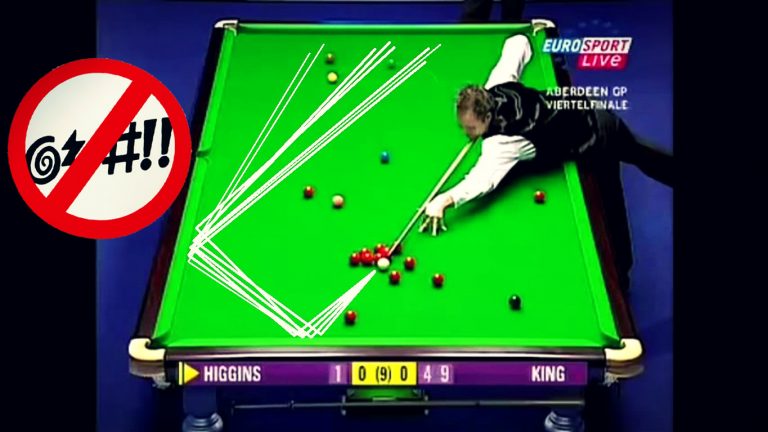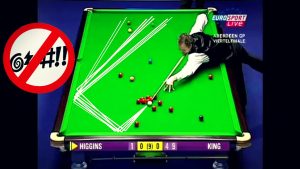 Some funny moment was seen when referee Jan Verhaas said "Happy John?" after re-setting the cue ball for the 12th attempt. Higgins couldn't control his laugh because he wasn't happy at all.
Finally Higgins managed to escape the snooker on his 13th attempt as he equaled the unwanted record of Mark King.
John Higgins conceded 48 points to Mark King, thanks to the 'Foul and a Miss' rule in snooker.