Ding Junhui vs Gary Wilson China Open 2015 SF
Ding was 72 behind, 59 were remaining as he required 4 snookers to have a chance of winning this decider.
Ding laid 13 snookers and Gary got out of 11 of them. After the wonderful snookers, Ding Junhui narrowed the score gap to just 1 snooker (a difference of 36 points, 35 points on the table)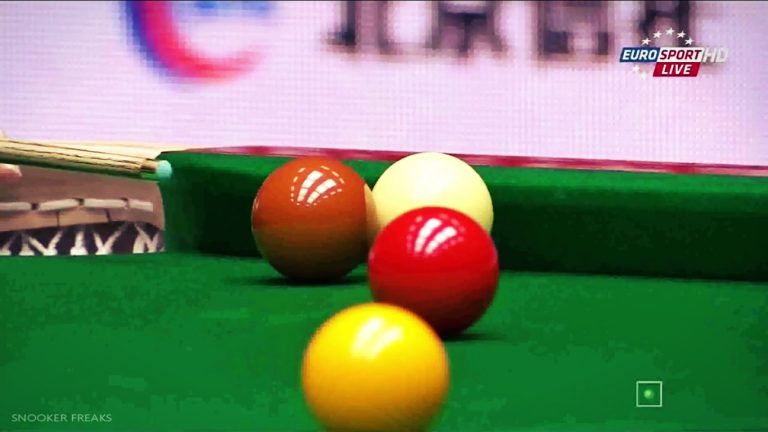 Ding fought till the end as the crowd cheered him on but Gary kept his calm and kept getting out of snookers.
Wilson eventually kept his cool and seized an opportunity to pot a difficult long red and put an end to this intense snooker mania.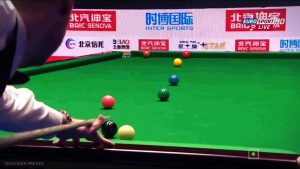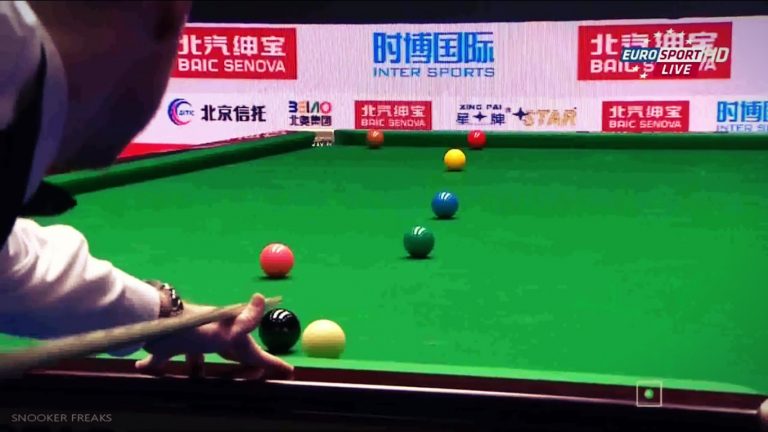 Although Ding Junhui lost the match, this 20 minutes long intense counterattack performance made people hooked to their seats.
This frame is definitely one of the masterpieces of all competitions in snooker history. Such an Intense Dramatic Decider and Tactical Battle of best snooker attack and counter-attack shots.