Ronnie O'Sullivan Lets 'Pitch Invader' Woman Pot The Black
Woman invades a snooker match!
Woman invades snooker match and Ronnie O'Sullivan lets her pot the black at English Open 2017.
The Rocket was on his break of 129 when the woman invaded the arena at the end of his English Open match against Zhang Young.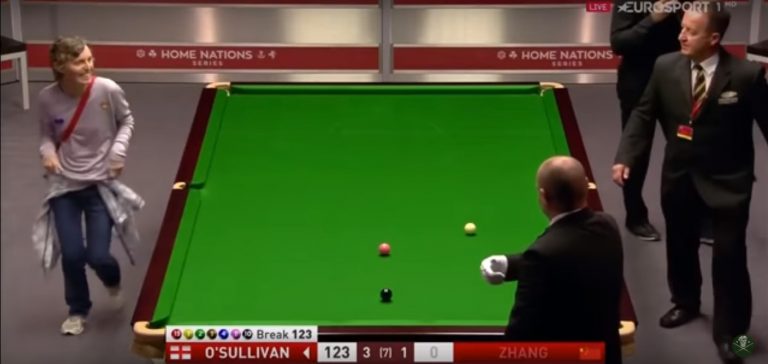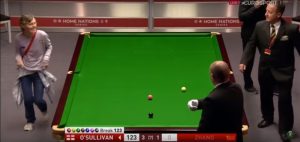 The security issue quickly turned into a fun moment when Ronnie handed her his cue and encouraged her to pot the black which she missed twice.